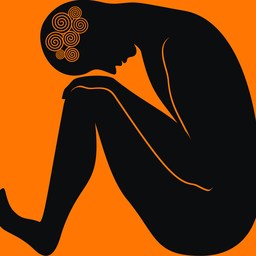 She told her sister that she'd danced that day for her high school counselor.
     Not hardly the truth, I reasoned.
     Calling the school the following day, my daughter's counselor said not only had she danced but she had climbed on his desk to do so.
     "And you didn't telephone me to tell of this unusual behavior" I asked in bewilderment.
     "No," he answered without even a bit of hesitiation and went on to say, "that's how these kids act."
     These kids?  My 15-year-old kid spent her life in the school library, the public library or Vroman's Bookstore roaming the stacks and the aisles reading, reading, reading.
     That's how these kids act?  My kid even  read every bit of printed words on every cereal box that came out of the cupboard for breakfast.
     Dancing?  She'd never even gone to a party. And back to her reading, ever since the 2nd grade she'd be in her bed hiding under covers with a flashlight  hoping no one would detect her reading after the  household "Lights Out" announcement.
     The counselor was the first, but as my daughter's mental illness progressed, he was simply one of the many professionals who stood in the way of our recognizing and addressing her mental health diagnosis that, in those days, was called manic depression but is now labeled bi-polar.
     A mother's word isn't worth very much when it comes up against mental health professionals.
     When you're low-income and a minority, it's even worse.  It's hell getting the mental health services that are needed.
     There's no manual on the typical household bookshelf that warns a parent of mental health issues coming  into their household.
     Dancing for the counselor?  Looking for attention, I determined.
     Then came the sandwich she made with bread, grass from the yard,  cracked raw eggs with the shells spread attractively on the crust.
     The journey began.
      "She's perfectly normal for a teenager," one mental health professional declared.  Another reasoned that I wanted the perfect child.  Others said she was articulate and very intelligent.
      It didn't help to finally find a service provider that accepted Medi-Cal because those  programs were totally inadequate.
     Finally, because I knew somebody, who knew somebody, who knew somebody at the UCLA Neuropsychiatric Institute, we were on our way.
     But not before another manic episode occurred and daughter was picked up by the Pasadena Police.  She was admitted to the State Hospital and was there while I worked to finalize her admission at UCLA
     The Director of the State facility discharged her, while still in a manic mode, due to, I was told, my "believing she should be somewhere better."
     Getting help for those with mental health problems should be as smooth as finding a dentist – it isn't.
     Patients don't understand what's happening to them.  Their family members don't know either, and the search for adequate care is a perpetual nightmare.
     May is Mental Health Month – really?