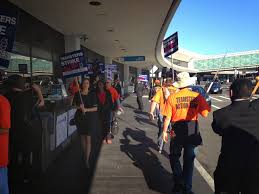 "MOMMIE, WHY ARE THEY CARRYING SIGNS?"
Even when parents don't see it as a conscious decision, we are always calling the game when it comes to creating a value system for the family.
At the workplace, this is often spelled out as "company policy."
As parents, we're in this  mix on a daily basis.
When taking the youngsters shopping at Wal-Mart and you cross the picket line, you're spelling out your family's "company policy."
When the youngsters read the signs the picketers are carrying and then ask us questions, do we straight up answer or do we stall with the over-used phrase, "We'll talk about that later"?
Whole Foods Market, often referred to as Whole PayCheck Market, raises plenty of questions for the members of my household, knowing I keep a close watch on my food budget.
No picket lines. Instead, there's a smiling checker ringing up what my daughter calls over-priced purchases
 HELPING CHILDREN BECOME SOCIALLY AWARE
(1) Talk with children using age-appropriate conversation as social issues are encountered.
(2) If crossing picket lines, tell the kids what a picket line is about and your objections to it
(3) Supporting workers and going to shop elsewhere provides a value perspective
(4) Paying more expresses a family value system – why pay more?
                     a) shopping ambience
                     b) customer service
                     c) company's commitment to social issues
                    d) selective purchases
                    e) treatment of workers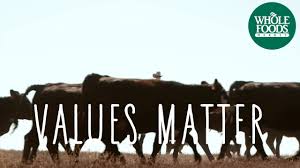 (5) Get Feedback From The Kids
                   a) young ones can draw pictures of what they   encounter
                   b) older ones can google for more info and discuss   what they've researched
(6) Hold honest discussions about family values