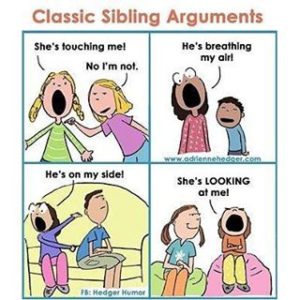 Of course, I zeroed in on the mention of children and families and on that issue I'll pick Hillary as the winner of Sunday's Presidential Debate. She's had years of working for the betterment of families.
The two UCLA Political Science Professors who, following the debate, answered questions, posed by members of the Rose Bowl Bruins event that took place in Pasadena at Bar Celona in Old Town, didn't in my opinion name a victor.
Of course Donald was back with accusations hurled at Hillary regarding her personal email server and, as to be expected, she was busy reminding the TV audience that her opponent hasn't paid income tax.
Hillary smirked a lot when she was really annoyed with her opponent and he paced back and forth when he wasn't able to interrupt which he does as part of his child-like impulsivity.
From a parent's perspective, maybe Hillary didn't really win. Maybe it was the foul mouthed old man who scored the winning point given to him by none other than Hillary.
The last question from the town hall format asked the candidates what they could say nice about the other.
Hillary, the Democrat,said of Donald, the Republican's children, "I respect his children they are incredibly able and devoted." Maybe Donald won on his children's capabilities?
But wait, this doesn't really fly very high as there are no wings flapping in this empty statement but that's pretty much how Hillary conducted herself when it came to talking about tough issues such as her husband's sexual actions compared to Trumps sex talk.
There had to be something gained from watching this wild bit of entertainment billed as a presidential debate. But what was it?
Two adults of which one will be elected to lead America have the clear ability to act like young children do when discovering they don't have enough legos to build both a barn and a corral.
Donald just pretends he has all the necessary pieces to get the job done and Hillary not understanding a game that's being played with no rules, instead of pouting, simply keeps smirking.
Parents, please let's not let our kids behave like this at home or in public?
Let's get our young ones to watch the next debate with us  and let's help them see exactly what their childish behaviors look like as they are played out by these candidates in an adult setting.
Who won the debate? There was no winner. It wasn't a debate. It was child's play. It was "He said, she said you did." It was, "Mom, he's hitting me."