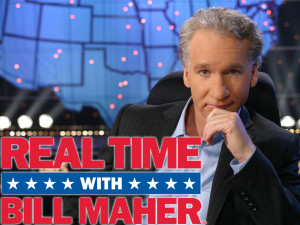 MAHER, my longtime Politically Incorrect Hero, has crossed the correct line, as usual. This time on parenting.
With just about everything these days, when the finger gets pointed in the right direction, criticism abounds.
So for this white guy to call parenting skills into question, saying bad parenting is to blame for such incidents as the Spring Valley High School confrontation, where a black female student was thrown to the floor by a school resource officer, black folks wanna attack his position.
Maher is once again correct, albeit politically incorrect.
He admitted that it was "horrendous" for an officer to use such physical force against a teenage student for not handing over her cell phone when told to do so, but added he has "sympathy for people in authority because I think parents just let kids do anything nowadays, so they never listen to authority,"
Maher went on to ask, "Am I wrong that parents are just not doing the job? It's overzealous policing and underzealous parenting?"
Most of the buzz going on is focused on the security guard using excessive force with little being said about the student who didn't comply with the teacher's demands.
A student who doesn't respect orders and rules at the school hasn't been made to respect the orders and rules laid down in the home.
"But she was a foster child," is one of the big excuses floating around in defense of the girl's defiance.
Foster parents, and I am one, have a responsibility to raise the young people placed in our care to become responsible members of society.
Being a foster child is not the cause for lack of compliance. The negligence of her foster parents is where the conversation needs to be directed.
This takes us to the truth in Maher's comment that, in my words, underperforming parents lead to overreacting professional enforcement.
California Congresswoman Maxine Waters has cautioned us not to assume all students have parents. This position of the Congresswoman's is duplicitous at the very least when applied in this case, since a licensed foster parent is collecting from government entities a monthly check for acting as this girl's parent, albeit, a foster one.
We note that the foster parent(s) provided the student with the latest in electronic gadgetry. Shouldn't we expect just as much when it comes to providing the girl with values that encompass respect for rules, authority and herself?