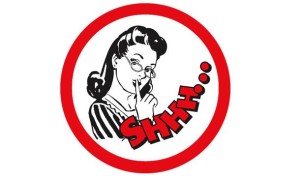 "I HAD RAISED TWO SEXUAL DEVIANTS"
A funny thing happened. Last week's blog "Talking Dirty" got a whole lot of attention but no one other than brave Jean Troy was willing to post her view on "Talking Dirty."
But the no-posting people certainly had stories they sent to me by email but nothing for the general public to read..
A couple of people asked me to post their stories, that were every bit as hillarious as Jean Troy's, but they didn't want their names attached.
Well, of course, I could have easily done that, but why bother, especially since I think I discovered parents are still a bit squirmish about the sex talk subject?
Hmm, this has to be just some parents. I took a wild chance. I actually thought there would be some wild kind of response with a bunch of family stories – none!
I said/wrote something about me sharing a reasonable approach to this touchy subject in the next blog ? i think I did but I'm reneging and only providing a link to a most important article that spells out the benefits of communicating with our kids, especially our daughters, and how that can produce for them a a life of understanding their bodies and the opportunity to experience safe sex attitudes.
For those who may have missed Jean Troy's comment:
"The time to talk sex is when they ask. You should keep it age appropriate, and only answer the asked question. I remember I bought a book on sex it was geared toward 6-9 year olds and it even had pictures very basic ones. It was printed by the people who did Life Magazine. I sat with my two older chidren and explained the pictures, and read the book with them answering their questions as we went along. Feeling very smug that I had done my duty as a parent and that my children were very well educated regarding sex. Well one evening after picking them up from school and as I drove into the driveway the children saw two dogs going at it down the block, Very loudly they started screaming Look Look they are having sex as I looked around my neighbors were peering out the window looking at me like I had raised two sexual deviants. So we had another chat about not talking out loud about sex in public."
Here's the aforementioned link:
http://www.business-standard.com/article/pti-stories/sex-talk-with-parents-linked-to-safer-sexual-behaviour-115110300710_1.html