Dr. Mae C. Jemison, first African American woman in space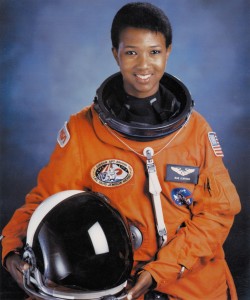 I forgot to remind my kids in February that it was Black History Month. They didn't even go to the parades held in their different communities.
They are all adults.  Did I do something wrong in their early years?
Hmm, they never made a mention to me about the Martin Luther King, Jr. holiday. Oh, one of them shouted hooray that she was off from work.
Geez, now that we see all of them ignoring the month of February, will life judge me as a bad parent for failing to instill in them the value of their heritage?
Maybe I'd better get on the bandwagon and start some conversation or some activity since March is Women's History Month.
Do parents really do this? Do they do something else about ethnicity and gender during the other months during the year ?
Might it be more important to keep the conversation going throughout the year rather than an isolated focus for just one month?
Might it happen that the way a parent establishes a home environment and a value system that  constantly keeps the young family members on a path for appreciation of every group's contributions to society is a  way to go?
Hmm, maybe not. Maybe I'm just finding excuses for having kept these kinds of celebrations in the we-don't-bother category.