Shirlee is the Queen of Common Sense and says she is tired, really tired, of our American society permitting kids to run the household, because she knows adults ought to be in charge. As simple as this seems, it is a controversial topic that leads to spirited thinking and dialogue wherever she is—on radio, television, in her parent development classes, at her public speaking engagements.  The controversy continues in her online Pasadena Now column, in her Huffington Post Contributor platform, on stage at a comedy club.  It happens wherever The Queen of Common Sense encounters parents.
So What Makes Shirlee Tick?
She's motivated every time our uptight society says she can't be; she likes to prove that she can. As a single parent with five children and on welfare, she was recruited by UCLA for their High Potential Program – she graduated from the University of California, Los Angeles (UCLA) with a B.A. in Sociology and with honors.
"When it comes to parenting, there's no such thing as an expert," she says.  She goes on to proclaim "There are certainly those who claim to be experts, but basically they are long on research and real short on time in the trenches."
Former foster parent to more than 12 special needs infants

Single parent of four adult children (all university graduates). Adoptive mother of 26 year-old former foster infant

Grandmother of three and great-grandmother of two

With five children and a baby in a buggy, Shirlee went back to school

She graduated from UCLA as Departmental Scholar in Sociology

She is a former appointee to the Los Angeles County Commission for Children and Families

She served as a chair person of the Los Angeles County Adoptions Commission

She is a former Altadena Library Trustee

She is a graduate of the CORO Leadership Program for Women

She has received Congressional Recognition: Women in Business

She received United States Congressional Angel In Adoption Award

She was host and producer of the award-winning cable TV show, "Talk About Parenting Live With Shirlee Smith"
She is the author of "They're You're Kids, Not Your Friends" and the Spanish version, "Son Tus Hijos, No Tus Amigos"

She is a Huffington Post Contributor

She is a Los Angeles Press Club award winning Opinion Columnist 
Watch Shirlee on Dr. Phil
Are racial and cultural biases out of control, or are people too easily offended? 
• As an opinion columnist, she received numerous

first place Journalism Awards from the Greater
Los Angeles Press Club for Personal Commentary
• Recipient of the Angels in Adoptio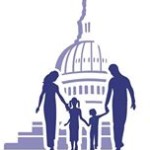 n
Congressional Award in 2006