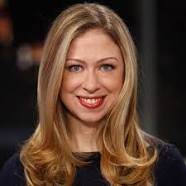 My Daddy is better than your Mommie
The Democrats roll in to Philly this week and the Ringling Brothers Circus, second act, with magic fanfare, costumes and just perfect make-up will be all about thrilling or disgusting the viewing public.
Is this about parenting? You betcha!
The Democrat Convention, much like the Republican one last week, will be prime time family time.
Lucky for us Hillary has only one kid who, I suspect, like The Donald's kids, will take the mic and tell how wonderful her mother, the candidate, is.
What would your kids say about you if they were wearing beautifully done make-up, just the right amount of extentions in the hair-do and a simple but expensive garmet wrapped on their body?
Oh, not to worry about what and how they would deliver the accolades, since speechwriters and body language experts would be there for every rehearsal.
Family Time for sure.
There are tactics to be learned eyeballing the conventions and it has little to do with who gets our family vote.
Gosh, if only we – the nobody people – had the contacts, finances and high level gall that these wealthy politicians have, our kids could bamboozle social workers, probation officers, attorneys, judges, juries, employers and many more.
Those Trump kids were polished as if the shoe-shine boy lived in their house.
The daughter with the blonde curls and perfect shade of lipstick said her daddy was the best. Young Tiffany Trump then made it a point to talk about her grandaddy and her great-grandaddy.
Presidential Barbie, as I see her, may be matched this week with Chelsea Clinton-Mezvinsky who, perhaps, will parade Charlotte and Aidan, the grandchildren of the Democratic candidate, onstage while she praises Hillary as a mother who is a real person.
And what would our kids say about us?
Lessons to be learned by those of us not in the big league: Rehearse the children prior to interviews with those who need to be suckered in; understand that the children's clothing and makeup are essential for getting the right point across; help the children forget all the family discourse and most importantly, don't let them be thruthful.
Uh, our kids, like the politicians' kids will learn to say what's necessary at the given time.