Special Prison Workshop Series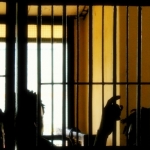 To a full capacity class of 25 incarcerated mothers, we've started our parenting workshops at California Institute for Women (CIW) in Chino, CA. We have a waiting list of over 125 for the next series of "Solving The Parent Puzzle". Thanks to the fabulous group of donors listed below who made this session possible!
Donor list:
Arlene Patton, Barbara Peel, Charlene Martin, Gloria Gomez, Jackie Corby, Julie Parker, Katherine Morrison, Laurel Moss, Lena Kennedy, Mary Brown, Melody Taylor Stark, Metta McCullah, Molly & Millard Murphy, Myra Silverman, Dr. & Mrs R.J. Guyan, Reggie Brown, Esq., Roosevelt Richardson, Sara Espinosa, Theresa O'Brien, Wayne Bishop.