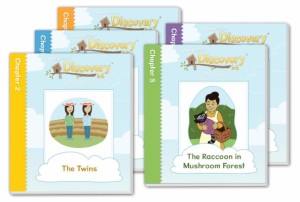 Children must see themselves as who they can become
What makes us know we're A-OK? What helps our children operate with high self-esteem?
The books they read have a high impact on their self image. At an early age, schoolbooks help teach them who they are and who they can become.
What should we expect to find when we pick up a book assigned to eager young learners?
I'd say a simple answer to this might be "positive information, positive images and a view on the pages – both graphics and text – that make the book a treasure that the youngster can relate to in a variety of ways."
But not so fast, Ms Shirlee. Answers to such questions aren't always how you'd like them to be.
A Utah book publishing company sees things quite differently and, of course, based on their views, not mine, developed a series of stories for elementary grades that are far from my mark when it comes to children feeling good about their chances in life.
One title, "Lazy Lucy," is about a young black girl in an unspecified area of Africa who struggles with keeping her hut clean. An American Indian girl and her father, dressed in brown clothing and headbands, set off to hunt a woolly mammoth in "Nieko, the Hunting Girl." The book "Kenya" introduces the country and its residents with tidbits like "Kenyans are able to run very fast."
Our children cannot be stifled in their view of the world and where they fit in based on stereotypical images.
The Minneapolis School District, one district, which purchased the ill-conceived publications has returned the books along with a demand for a refund.
Read the full story!
http://www.startribune.com/offensive-curriculum-sparks-outrage-at-minneapolis-school-board-meeting/325932541/