Guess What?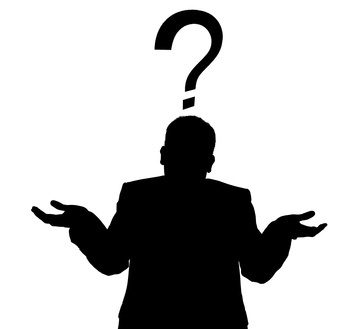 HEALTH WEBSITE FOR PARENTS AND TEENS . . .
www.4parents.gov, set up by the Health and Human Services Department to help parents encourage their children to abstain from premarital sex, also includes information about the risks of alcohol and tobacco.
CASH FOR CLUNKER APPLIANCES
Your energy-consuming appliances l count toward a rebate when traded in for environment friendly ones. Currently, the California Cash for Clunker Appliances Program Includes: • Washing machines – $100 rebate • Refrigerators – $75 rebate • Window Air Conditioning Units – $50 rebate Unlike the federal Cash For Clunker Car program, the appliance program is administered by states so the rebates differ as well as the program start dates.  For detail, visithttp://www.applianceclunkerrebates.com/
HELP YOUR LITTLE ONES MAKE GOOD NUTRITION CHOICES and GET ACTIVE WITH HIM/HER
Check out these health and nutrition websites.
(1) http://www.smallstep.gov/  – This is informative and you can even sign up to receive e-newsletters with tips, recipes and more.
(2) http://www.presidentschallenge.org/ – You can join the Presidents Challenge Program with your Little, track your physical activity on-line, and once you've completed the program, you can purchase awards (a certificate, stars, a patch, and medallions) for a minimal cost.
(3) http://www.pyramid.gov/ – Learn about each food group and find lots of tips for healthy eating.  Get a quick estimate of what and how much you should be eating by inputting your age, weight, and physical activity performed. Offers personalized eating plans and interactive tools to help you plan and assess your food choices.
(4) http://www.americanheart.org/presenter.jhtml?identifier=1477 – American Heart Association-Adults aren't the only ones at risk for heart disease, stroke and other cardiovascular diseases; increasingly,  kids are at risk too. That is why the American Heart Association is working to help kids and families live heart-healthy lives.  A lot of good information.
KIDS & THE LAW-FREE BROCHURE
Contact The California Bar Foundation – 180 Howard St. San Francisco, CA 94105
info@calbarfoundation.org
www.calbarfoundation.org
HEALTH REFORM GUIDE
Visit www.cbcfinc.org, or directly at http://cbcfinc.org/images/pdf/CBCF%20Health%20Reform%20Guide%20FINAL%2011-18-10.pdf
For a hard copy, contact  CBC Foundation at (202) 263-2800 or CPAR@cbcfinc.org
GREAT COLLEGE/ CAREER RESOURCE FOR FAMILIES

This is a must see for anyone who wants to know how to prepare for college/career
http://www.examiner.com/article/great-college-career-resource-for-families
AFFORDABLE DENTAL CARE RESOURCES
El Monte
Tzu Chi Community Dental Clinic
(626) 636 – 8708
La Puente
San Gabriel Valley Foundation for Dental Health
(626) 934 – 2894
Los Angeles
USC School of Dentistry
(213) 740 – 0412
Pasadena
Pasadena City College Dental Hygiene
(626) 585 – 7241
Young & Healthy
(626) 795 – 516
Pomona
Western University Patient Care Center – Dental
(909) 706 – 3910
CALIFORNIA PREGNANT AND PARENTING YOUTH GUIDE
"This is the first comprehensive guide of its kind in California.  It walks pregnant and parenting minors, their families and service providers . . . through relevant laws, so youth can make the  best decisions for their circumstances."www.pregnantyouth.info (in Spanish:  www.pregnantyouth.info/espanol/index)
CITIZENS GUIDE TO COUNTY SERVICES

The County of Los Angeles Public Affairs offers a booklet that easily helps you find the appropriate department or agency for the services you need.
Contact: (213) 974 – 1311 E-mail: info@lacounty.gov
http://ridley-thomas.lacounty.gov/wp-content/uploads/2011/08/Citizens-Guide-to-County-Services.pdf

FREE TUTORING
Your kids can get better grades and test scores without spending a dime! The We Can Foundation offers private, one-on-one tutoring at your home or a library absolutely free! They also offer various other services like prep for the SAT and a High School Exit Exam Boot Camp. Plus, students who fully complete the required hours of tutorial service successfully will receive a free NOOK!
For more information, please call (323) 293-9845 or email ses@wecan-foundation.org.
We Can Foundation
4329 Degnan Blvd., Los Angeles, CA 90008
ONLINE MENTORING PROGRAM FOR YOUNG WOMEN

Women now earn more college degrees than men overall; however, women earn fewer degrees in the STEM (science, technology, engineering, and math) fields. To encourage more young women to pursue degrees in the STEM fields, hundreds of women who work within these fields will participate in a large online mentoring program where they will provide advice, answer questions, and make women feel more comfortable with entering the predominantly-male field.
Read the full article "Online Mentors to Guide Women Into the Sciences" by Tamar Lewin here.
PASSPORT AND CHILD SUPPORT
If parents owe more than $2,500 in back support, the State Department will reject their passport application. "This is part of the federal commitment to help states enforce child support obligations," said Ann Barrett, Deputy Assistant Secretary of State for Passport Services. The help is needed. as taxpayers foot the bill to pay due to the lack of responsibilities on the part of the non-custodial parent.
THE COST OF KIDS BEING GLUED TO THE TELEVISION
A look at the kids in today's society reveals that they aren't stepping away from the television to get more exercise.  Getting kids to cut down on television watching and moving more of their limbs can dramatically reduce their risk of being over-weight.  The American Academy of Pediatrics has recommended that boys take at least 11,000 steps per day, girls 13,000 steps per day, and total screen time should be limited to two hours per day.  Seems reasonable?  However, it's apparently still a herculean task for the kids to do and parents to enforce.
NEED HELP?  IT'S CONFIDENTIAL AND AVAILABLE 24/7
Los Angeles County 211!