Listening to the experts, parents will be convinced that allowing their children to continually watch television is a bad thing.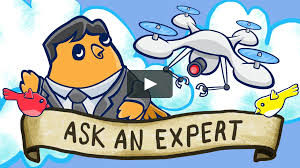 Listening to Chris Adams, he'll tell you the boob tube pretty much saved him from what the same experts would call troubled years of growing up.
He was born in Orange County, Calif., in a place now, unfondly, called Trumpland, to a young mother who was addicted to heroin but hell bent on raising her son.
As a youngster, he was bounced from grandparent care to foster care to other relative care during the many times his mom was imprisoned for drugs and/or prostitution.
An unstable childhood would most likely be the direction of the notes every social worker and other professionals involved with his life would put into his case file.
But there was something quite different going on for Chris, as he tells it.
"Early on, in my life, I got hooked on the 'Tonight Show with Johnny Carson," and he says his fascination with the host and guests who made him laugh are pretty much the reason he loves life, loves to laugh, and equally as important, loves to make other people laugh.
Meet Chris Adams
From pillow to post would be how the experts would describe his childhood and even though, from time to time, he and his mom had an apartment, the limited money she earned from entry-level jobs or as a hooker was never quite enough to always have the rent.
It was often the middle of the night when they packed up and moved back to the car.
During many of the nine years before her death, Chris and his mother lived in her car. He laughingly says he had his own bedroom — the full back seat of the sedan.
What a life for a kid!
He watched his mother shoot up. He watched as she lost one low-wage job after another. He not only watched, but joined her in begging people for money so they could eat and, yes, they dug for food in Dumpsters.
Chris is quick to talk about the fact that his mother made sure he ate when there wasn't enough for them both.
The amazing part of his pillow-to-post childhood was that he became an avid reader at a very young age. His mother always read to him no matter their circumstances.
She was, he says, a very religious person, and Bible stories for children were the books he had, and she also read to him from the Bible.
Mother and son were involved with the Trinity Broadcasting Network, and from those teachings and from the examples of parishioners, Chris says from the examples they set, he gained an important insight into the practice of not being judgmental and from the teaching he developed a strong moral center.
CHRIS ADAMS THE STAND-UP COMEDIAN
When living in various homes, Chris had the opportunity to expand his love for laughter by being glued to the television screen watching every comedian and every comedy show he could find.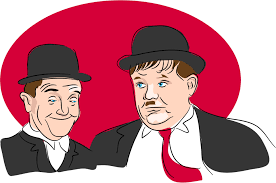 Reading and watching television became his anchor in life. As he grew into teenage years, people told him he was funny. Someone even suggested he try stand-up comedy.

And he did!
He found a comedy club open-mic night and was hooked. He found being on stage was intoxicating.
How funny was he? Well, more than likely not too funny in the beginning but relatives encouraged him to keep at it. He has honed his comedic voice and allowed his true self to shine on stage.
Chris Adams is a young man who has catapulted himself from what the experts call an at-risk-kid to someone with a mic in his hand and a spotlight following his well-choreographed movements back and forth across the nightclub or college campus center or auditorium stage.
Most importantly, he's taken his mother's continual parental advice and has done exactly what she asked of him: "Just don't be like me."
Chris Adams is funny. He's true to himself. He jokes with his audience letting them know he's OK with life's circumstances.
What might the influence of Bible reading and Johnny Carson's "Tonight Show" have played in overriding what the experts would call an at-risk childhood?
YOU DECIDE WHICH EXPERT
Dr. Tim Miles, professor at the University of Surrey, a public research university in the UK, reported in a 2014 article in Science Daily that focused on his research study, "My work looking at comedians and comedy audiences has shown how live stand-up comedy fulfills a need for feelings of truth, trust, empathy and intimacy between people, which is really important in a society where many people often complain about feeling isolated."
It's anybody's guess as to whether Chris' mom knew that her belief in the Holy Book's teachings had a message for her son about laughter.
But Proverbs 17:22 — "A cheerful heart is good medicine, but a crushed spirit dries up the bones" — trumps the opinions of the child experts who may not have much information regarding the effect of laughter and the watching of humorous television shows.