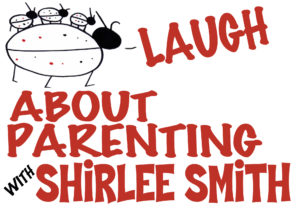 BOOK SHIRLEE NOW!
Shirlee, at the age of eighty is, as Willie Nelson lays it out, "On The Road Again."
"If we can't laugh about parenting, we're being uptight and missing the essence of our responsibility".
For Shirlee, the joke is in the everyday occurrences and she grabs them all. Having raised a houseful of kids, she's got enough material to last a lifetime.
Who decides what cereal the kids eat for breakfast maybe a decision in some families but that's not quite how Shirlee tells it. (Click Comic Cure)
Her story of the high priced vet in the up-scale area of Pasadena where she took her daughter's cat who she named Black Lives Matter (just so the receptionist wouldn't want to call him by name) has her audience laughing to the full beat of her "Straight Outta Pasadena" routine.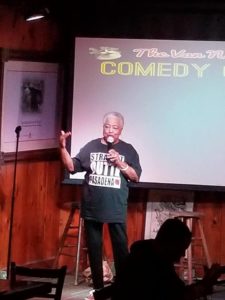 Her parenting classes at the women's prison have a huge wait list because she delivers much needed information BUT, as the inmates say, "she keeps it real." She keeps it rolling by infusing her "wicked" sense of humor.

Shirlee's comedy career began in 1985 when she worked as a road comic – performing at clubs on the California, Oregon and Washington Coast. She also taught comic traffic school.
That Department of Motor Vehicles experience gives her "swag" and hoots and cheers from the audience when on stage she sets up her innocence in the traffic calamity of running over a squirrel who wasn't in the crosswalk and she delivers the punchline in explaining how it happened.
Shirlee took a lengthy hiatus to raise her newborn foster daughter, Brandi, who is now 26.
Here she is being introduced by comedian George Wallace in early comedy days long before her current Come-Back "More or Less" Tour – (more pounds less hair)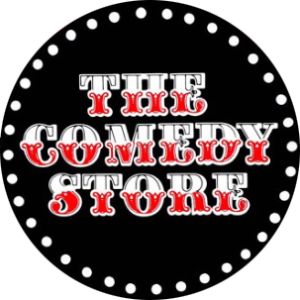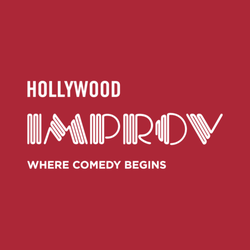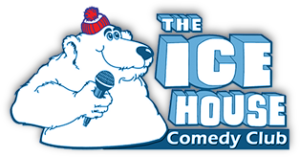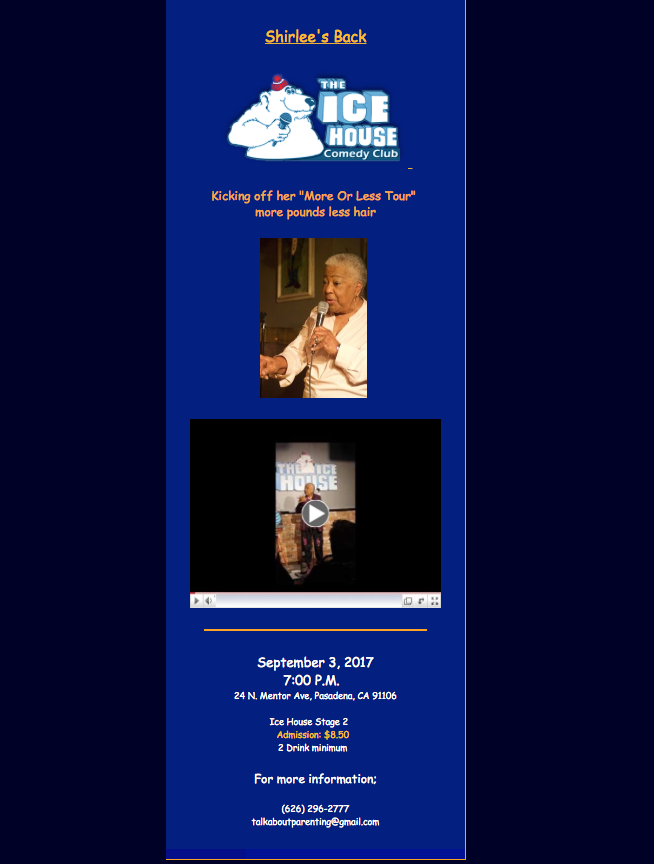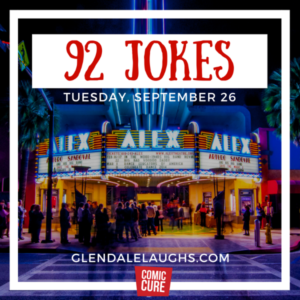 Shirlee was one of the comics helping  Comic Cure break the Guinness World Record with her Planned Parenthood 30 sec joke!