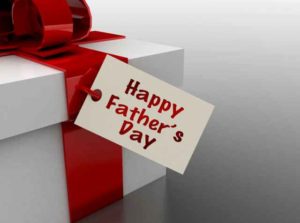 (Image-http://www.fathers-day.tk)
Did you forget?" asked the downhearted dad.
"I didn't have any money and my credit cards are maxed with too many cash advances and late fees"
Should Dad have really been downhearted because his adult son LeRoy didn't have  a Father's Day Gift for him?
That's a dumb question because anyone reading what I write knows the answer. But then I never know when a new follower/reader happens across my somewhat different kind of opinion.
LeRoy, although in his forties, still believes a show of love is to be matched with a price tag.
And just where did he come by this kind of value system?
The answer is clearly in the lap of the downhearted dad who sees himself as forgotten because there's no gift on the great day that marketing and advertising gurus have peddled as a show of "Remembering" Dad.
LeRoy says he would liked to have paid a visit on the great day but shame kept him from  "showing  up at the house" without something in a package.
Neither love or respect can be bought and packaged. Unfortunately, Dad has helped LeRoy acquire a set of values that have cheated them both.
What a great day father and son could have had just chewing the fat, reminiscing, and shooting the bull.
Seems to me, some quality time together is the greatest gift any Dad could receive.